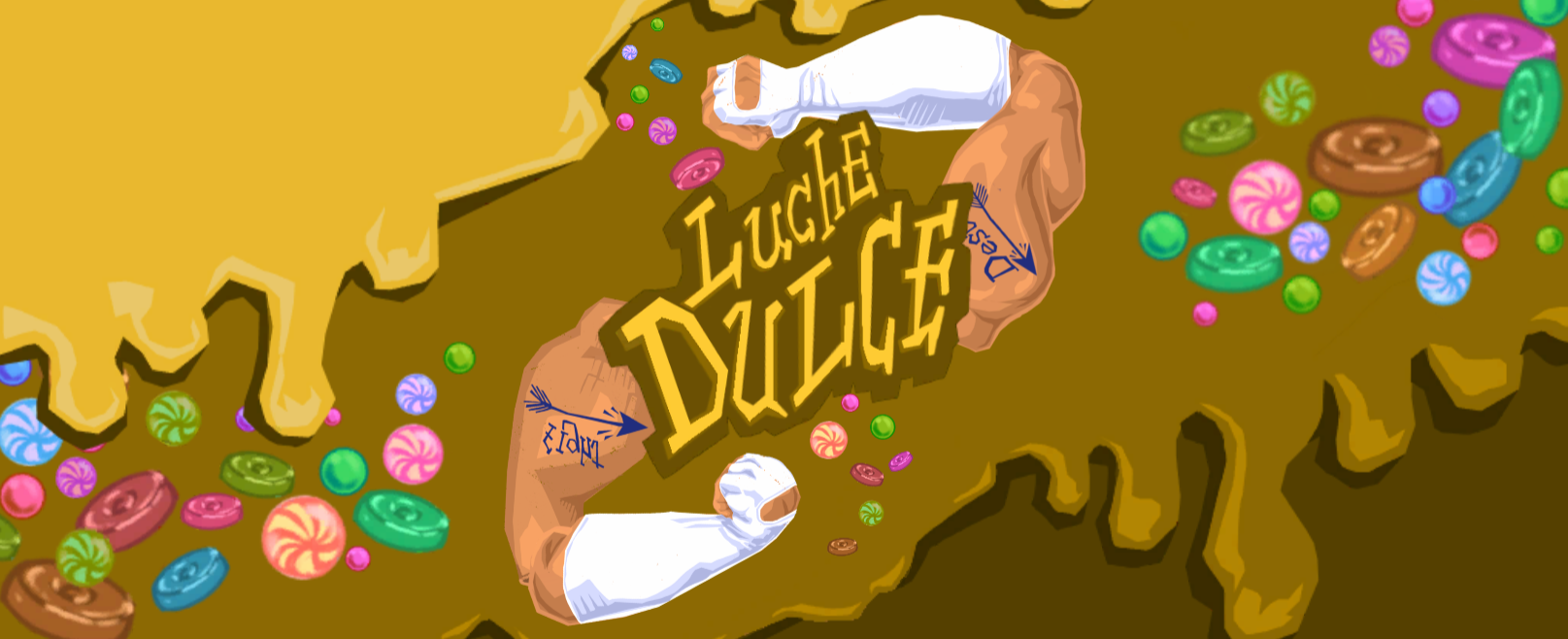 Luche Dulche
A downloadable game for Windows and macOS
DESCRIPTION

Crush your friend or your PC in this wacky physics game brawl!
Huh?
This physics-based brawl game is a fun challenge to win- Fight by breaking apart your opponent. Piece. By. Piece.

You can try out the tutorial then fight your PC in two different fights, or you can battle your friends on the keyboard sharing PVP.

CONTROLS
The game has three buttons- left key, right key, and space.
On PVP mode the keys are-
Player 1-
Right shift to move
Right key to hit
Left key to hit
Player 2-
Left shift to move
A key to hit
D key to hit
NOTES
This is the first game I have ever coded and designed myself and therefore has a couple of bugs that I am currently working on fixing.
Thank you to the visual communications department and specifically- Dani Bacon, Danielle Elias, and Nir Lahad who had helped me throughout the process.
https://www.bezalel.ac.il/academics/bachelor_degree/viscom
VISIT ME
Instagram- https://www.instagram.com/noga_doron/?hl=en